Specialisms & expertise
Eddie has over 30 years of experience in Private Client and for the last 15 or so years he has specialised only in Court of Protection work. His particular interest and specialism is dealing with the affairs of clients with an acquired brain injury and with children injured through birth mismanagement. His main experience includes:
Acting as a professional deputy
Acting as an expert witness in Court of Protection cases
Acting for lay clients in Court of Protection proceedings
Statutory wills
Acting as a Trustee in trusts established to deal with personal injury damages
Achievements & other appointments
Eddie is recognised in Chambers UK 2018 as a Leading Individual for Court of Protection work. He is one of only five solicitors ranked nationally in Band 1 in this type of work. He is described as "seasoned financial deputy Edward Fardell is highly regarded for his substantial knowledge and experience of Court of Protection matters and his personable manner."
Eddie speaks regularly on Court of Protection matters. He has led seminars at several annual conferences of the Law Society Private Client Section, the most recent being in 2015. He has spoken at brain injury conferences for several firms of case managers, seminars organised by other firms of solicitors and at training events and conferences organised by the British Association of Brain Injury Case Managers. He has also written extensively with articles appearing in the Law Society's Private Client Magazine, Solicitors Journal and Private Client Adviser. He also contributes with colleagues to the LexisNexis Practice notes on Court of Protection issues.
He was invited to be a member of the Court of Protection User Group and its predecessor the Professional Receivers Forum. He is a member of The Law Society Private Client section and BABICM.
Profile
Eddie joined Thomson Snell & Passmore in 1976 and became a partner in 1990. Eddie retired from the partnership in June 2019. For the past 20 years he has concentrated on building up the firm's Court of Protection practice and the firm is now widely considered to be one of the key market leaders with a large and dedicated team of specialists dealing only with this area of law.
He now acts as the Court of Protection Deputy in well over 200 cases. Eddie heads up the Court of Protection team (one of the largest in the country) and works closely with our Clinical Negligence and Personal Injury team.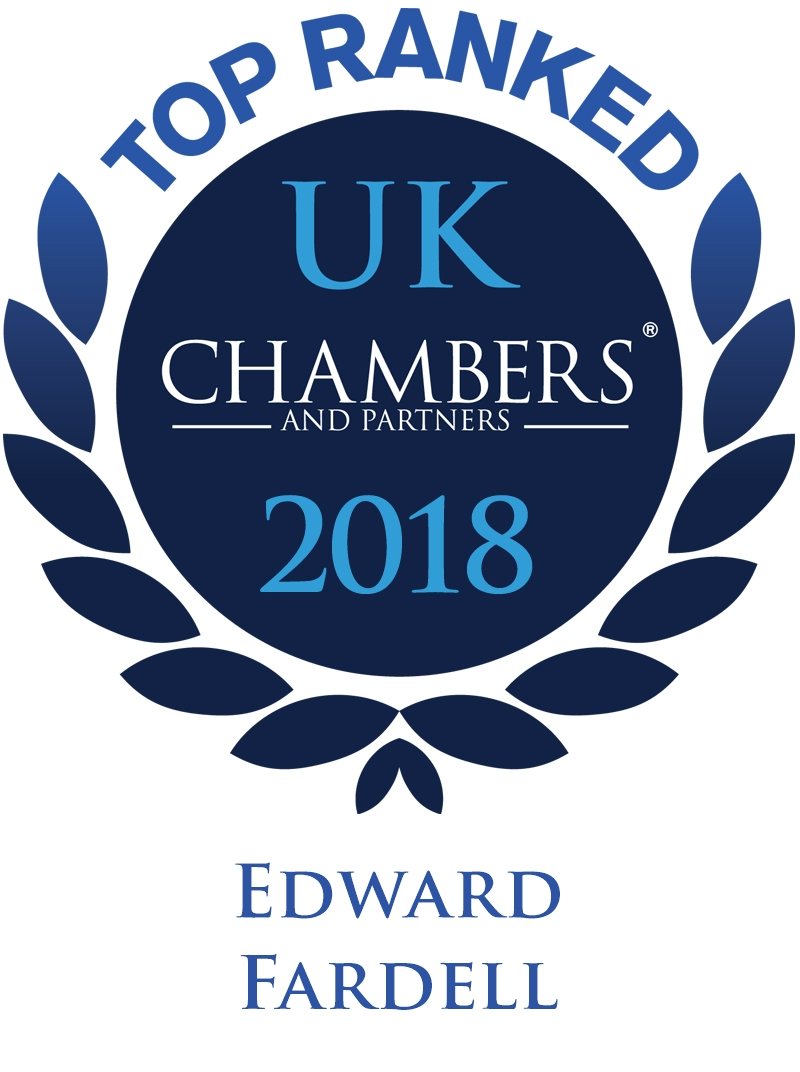 Always a very quick response. Very positive and helpful staff.
Client
Eddie Fardell is 'a doyen in this field' and is praised for his 'vast experience and intelligence, which are matched by plain common sense.'
The Legal 500 2017
Eddie Fardell is a seasoned deputy with a breadth of experience in assisting clients following clinical negligence or personal injury claims, advising on the best means of managing substantial compensation awards. One client says: "He is really down to earth and a breath of fresh air. He understands what we have been through and is there to help us move forward, keeping us involved every step of the way."
Chambers UK 2018
Eddie Fardell heads the team and is highly intelligent, has vast experience and is very good and constructive with clients.
Prompt, efficient, professional and friendly. Any contact we have regarding our son's trust is dealt with on a score of 10, we can ask no more. Friendly caring staff is a huge added bonus when we have the added personal burden of a disabled family member.
Client